BCA Green Mark Certification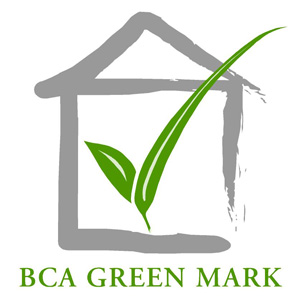 IAQ Consultants assist their clients in obtaining BCA Green Mark by providing their specialist services in Indoor Air Quality testing, sampling and investigative auditing.
The BCA Green Mark provides a meaningful differentiation of buildings in terms of their adherence to internationally recognized best practices in environmental design and building performance. This yields benefits on corporate image, CSR, the leasing and resale value of buildings and many operational savings.
IAQ has created a specially tailored range of services to meet the criteria set under the BCA Green Mark Version NREB 3.0/4/4.1, Indoor Environmental Quality.
Indoor Environmental Quality Pre-Requisites for
BCA Green Mark Version NRB 3.0/4/4.1
Part 4 : Indoor Environmental Quality
NRB 4-1 Thermal Comfort & Indoor Air Quality Audit
To conduct an IAQ audit once in three years that complies with 'Guidelines for Good Indoor Air Quality in Offices', Premises and Singapore Standard Code of Practice for `Indoor air quality for air-conditioned buildings' SS554;
NRB 4-2 Noise Level
Noise Level Testing
NRB 4-3 Indoor Air Pollutants
NRB 4-4 Indoor Air Quality (IAQ) Management
Implementation of effective IAQ Management Plan;
Internal surface condition tests for ACMV systems.
NRB 4-5 High Frequency Ballasts
Illuminance (LUX) level to comply with SS531/CP 38
Benefits of BCA Green Mark certification process include:
Facilitation of the continuous reduction in utility bills through resource efficiency savings;
Reduction of negative environmental impacts;
Improving human health factors using indoor Air/environmental quality due diligence auditing and testing to provide healthy and productive workplaces;
Increase in awareness and prevention of Sick Building Syndrome (SBS).

Interested in our Green Mark Testing Services?
IAQ has specialists ready to answer your concerns.
Call us for a free consultation.