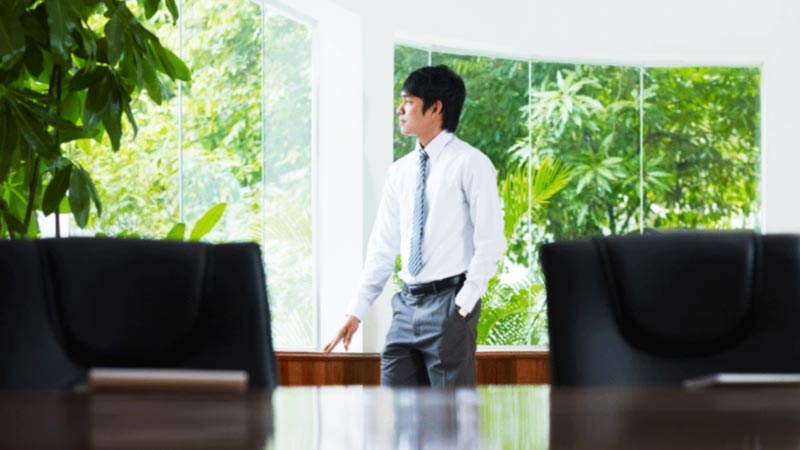 IAQ for CSR — Responsible Business Practices
If you're reading this, your company is already practicing environmental governance and committed to environmental best practices, and you are interested in business value that indoor air pollutants management and testing can bring to your existing environmental systems. In the thriving green movement of the twenty-first century, the built environment has a direct, complex and long-lasting effect on the biosphere and is intrinsically linked to air pollution and the welfare of humans occupying indoor environments.
IAQ or Indoor Air Quality is a term that has now taken its rightful place in the top five environmental performance indicators in Singapore (including CSR and environmental best practices) and is already well established in the business infrastructure of foreign construction ecology. It is featured in green building criteria, Green Mark and LEED and other foreign assessment indexes. IAQ is important because it exposes the true health and efficiency of mechanical building systems and building structures, meaning if there is a problem, it can be identified and fixed to prevent detrimental health effects and sick building syndrome caused by poor air quality.
IAQ is important because it exposes the true health and efficiency of mechanical building systems and building structures
IAQ auditing officially enacts the "Precautionary Principles," which can be exercised by all companies truly engaged in responsible business and resource efficiency involved in operating in a building.
Good IAQ management encompasses the principles created by Swedish oncologist Karl Henrik Robert in 1989, called the "Natural Step" which suggests that for buildings to be green and truly successful at merging with the growing green economy, human health effects are also to be considered in the light of findings that humans spend the majority of their time indoors.
As part of a sustainable society, the indoor environment plays a large role in providing for our human needs. Balanced human comfort is defined by providing a well-designed and functional indoor environment that is naturalized as much as possible. This means providing air quality that is clean, fresh, circulated frequently, hygienic and non-toxic.
The abundance of chemically produced, synthetic substances and materials that are placed in close proximity to our everyday lives have a deleterious effect on human health. Indoor toxins and pollutants are caused by seemingly innocuous man-made items like office furniture, carpets, building materials, electrical and mechanical equipment including air conditioning and ventilation systems have a negative impact on human welfare unless such items have hypo-allergenic and natural properties. In addition, the design choice of wood-plastic composites (WPCs), if not monitored and assessed appropriately can release very toxic air pollutants into our living environment.
The toxic effects of indoor air pollution are wide-ranging, from carcinogenic or mutagenic effects on neurological or respiratory system damage; some air pollutants also contain endocrine disruptors. The list of health complications is extensive, and frequently, indoor air pollution can be held accountable for them.
Kindly take a look at the associated links below for further information and contact us for a discussion about conducting an IAQ assessment for your office premises or any of your associated project work involving environmental appraisals and design processes.
---