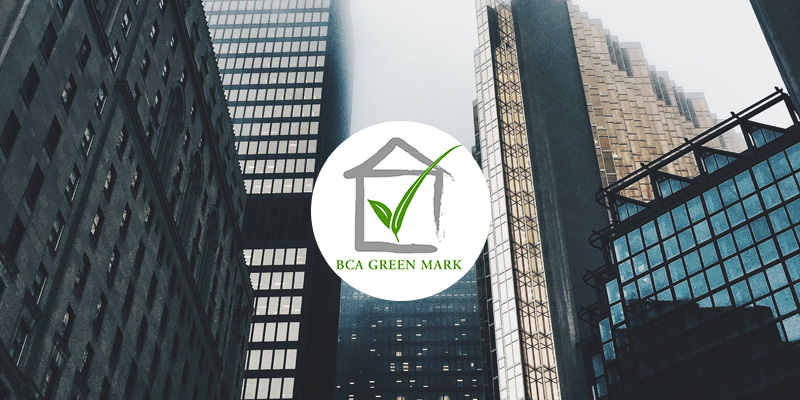 BCA Green Mark is a "green" building rating system that evaluates a building according to its environmental impact and performance. It provides a comprehensive framework for assessing building performance and environmental friendliness.
Buildings are Awarded the BCA Green Mark Based on Four Key Criteria:
Energy Efficiency
Water Efficiency
Site/Project Development and Management (Building Management and Operation for Existing Buildings)
Good Indoor Environmental Quality and Environmental Protection Innovation
Under the Green Mark assessment system, points are awarded for incorporating environmentally friendly elements which go beyond normal practice. The assessment identifies design features where specific targets should be met. Meeting one or more targets indicates that the building is likely to be more environmentally friendly than buildings where the issues have not been addressed. The total number of points obtained during the assessment provides an indication of the environmental friendliness of the building design.
Healthy Indoor Environment
Green Mark Building occupants are assured of a healthy and comfortable environment. Building performance in areas such as indoor air quality, thermal comfort and ventilation rates are measured against the relevant indoor environmental quality standards-to ensure they are met, before the Green Mark Label is awarded.
Green Mark Building occupants are assured of a healthy and comfortable environment.
The Green Mark assessment process consists of an initial audit inspection leading to the award of the Green Mark Label qualification. Subsequently, buildings are required to have biennial assessments. This is to ensure that the building continues to be well-maintained and compliant with the Green Mark recommendations.
Buildings are awarded Platinum, Gold PLUS , Gold or Certified rating depending on the number of points scored at assessment. Apart from achieving the minimum points in each rating scale, the building has to meet various mandatory requirements, and score a minimum of 50% of the points in each category, except the Innovation category.

Benefits of Green Mark
BCA Green Mark provides a meaningful differentiation of buildings in the real estate market. It is a bench-marking scheme which incorporates internationally recognized best practices in environmental design and performance. This can have positive effects on corporate image and on the leasing and resale value of buildings. Benefits of BCA Green Mark include:
Facilitate reduction in water and energy bills
Reduce potential environmental impact
Improve indoor environmental quality for a healthy and productive workplace
Provide clear direction for continual improvement

Interested in our Green Mark Testing Services?
IAQ has specialists ready to answer your concerns.
Call us for a free consultation.