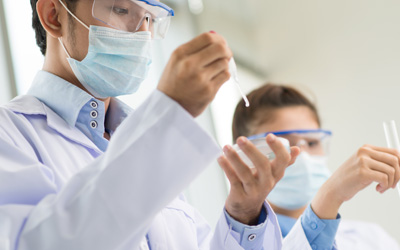 IAQ Singapore Provides Assessment and Consultancy Services in Indoor Air Quality
IAQ supports a full range of indoor air quality professionals including industrial hygienists, IAQ consultants, environmental specialists, mold remediation and AHU contractors, hospitals and medical professionals, building owners and commercial property managers, insurers, and lawyers.
Indoor Air Quality
IAQ is uniquely qualified to assess all aspects of indoor air quality. Our IAQ services include sampling and diagnostics for potential hazards such as indoor mold, bioaerosols, volatile organic compounds, carbon monoxide and other airborne contaminants.
We specialize in the analysis of air and surface samples for fungi, mold, bacteria, and allergens including:
Spore trap samples (Air-O-Cell, BioAire, and Micro 5 cassettes, Allergenco, Burkard and BioSIS slides)
Tape, bulk, swab, and water samples
Culturable air samples (BioCassette, Andersen, SAS, etc.)
We also possess extensive experience investigating operational issues affecting occupant comfort and health, including temperature, relative humidity, lighting, objectionable odors, material off-gassing, building ventilation & pressurization, carbon dioxide levels, and air filtration effectiveness.
Building Forensics
Building forensics is the science of evaluating the source of building failures. IAQ specializes in statutory home warranties, building performance problems, and structural damage caused by floods, construction defects, building envelope failures, drainage problems, plumbing failures, water intrusion, indoor humidity, and ventilation inadequacies. We combine considerable knowledge and experience with state-of-the-art instrumentation such as infrared thermography and real-time VOC monitoring in diagnosing the cause and extent of building failures.
At IAQ, we understand that the successful resolution of building problems requires more than quality diagnostics and testing. Our support services assist customers in making informed decisions that reduce risks, improve occupant health, and protect financial assets. From education and research to remediation management and expert witness services, IAQ is available to consult at any stage of your project needs.
---